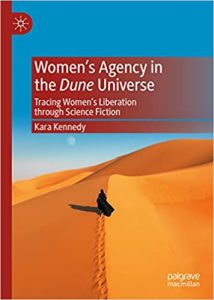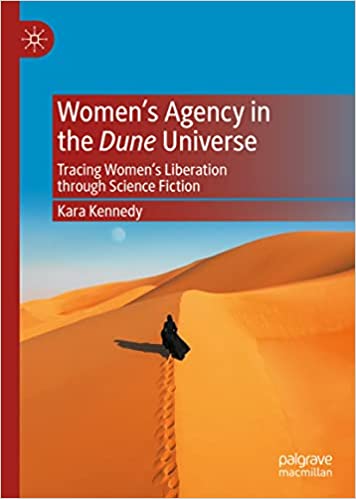 My book on women in Frank Herbert's Dune series has been published! Women's Agency in the Dune Universe: Tracing Women's Liberation through Science Fiction is the first major study of the female characters of the Bene Gesserit. Check out the press release and the virtual book launch (recording).
If you're interested in purchasing, please note that I do not make money from book sales on the Springer/Palgrave site or Amazon, due to the nature of the academic publishing industry. I only benefit if you purchase using an affiliate referral link (and accept cookies).
Springer/Palgrave offers a much more generous referral link percentage to authors, so if you'd like to buy the book, please do so from them (free shipping for hardcover, ebook is instant PDF download). Check back for the latest coupon codes (50% off with B2S22 through August 29). If you still prefer Amazon, please use this Amazon referral link.
If you're interested in obtaining a review copy from the publisher, please contact me and I will forward your request on.